My Furry Journey…
About Lisi
My passion for dogs started when I was very young. I was born and raised in Rio de Janeiro, Brazil and we always had pets in our house. I left my country back in 1999, and moved to New Jersey. Since I never liked the cold, I decided to begin a new journey in Miami Beach back in 2007.
After I got comfortable with my lifestyle, I realized it was time to have a puppy and when I went to Brazil to visit my family, I talked to them about having our male toy poodle to have babies with my best friend's dog, also a poodle.
I was there next to them on the day they conceived in my house and from that moment I was already imagining how amazing it would be whenever it's time to bring him to Miami, yes him, I wanted to have a white male and the smallest one.
In the process of waiting to bring Luka to the US, I was buying all his cute little things, helped my family in Brazil as well with his shots, food…
When it was finally time to travel with my baby to Miami Beach, me and my family arrived at the airport 5 hours prior to my flight (which usually it's common to only 3 hours prior to international flights) but I just want to make sure that I was going to be on time to do all the paperwork and stuff for Luka, because when I was doing my research on the internet a lot of people were saying how things get delayed when you travel internationally for the first time with a dog. Finally when we got to the section of the Zoo Sanitary, the officer denied Luka's paperwork, simply because the vet only wrote the address of his destination and not also the address of where he was leaving from, which was my family's house in Brazil.
I was in tears begging the officer in charge to please let Luka come with me, my family was right there confirming that we were planning for this day to come true for months and there was nothing we could do or say to change his decision.
I've never cried so much in my life. The whole time I was at the airport waiting for my flight with my family, I couldn't look at nothing else but him. Kept hugging and kissing and crying nonstop till It was time to go to the checkpoint.
While waiting at the gate for my flight, I called my best friend and she comforted me saying that Luka was meant to be with my family in Brazil and the universe had other plans for me.
Little did I know, she was right! In less than 2 years, I started walking and sitting dogs. Most of all days now, I am hanging with dogs and am sooo happy for that! I treat them as if they are my own.
Unfortunately, with only 3 years old Luka passed. I was heart broken. But thankfully to all my fur babies they kept me busy and gave strength to go through this rough path.
My business is literally word of mouth and referrals only. And honestly I tend to keep it that way. I am thankful for my clients who trust me and treat me like a person and not just a dog walker/sitter! They are like family to me!
Lisi Wagner.
Leave Me your Awesome Doggy Review Here!
Testimonials
Lisi is not just an amazing doggie sitter, she's a lifesaver! It's such a relief to know that when I leave on vacation my dog Stella is in the best hands. I never have to worry about anything as I know that Lisi takes amazing care of her. She is constantly walking Stella, playing with her, socializing her with other friendly dogs and even gives her a bath before she returns back home to me. I can honestly say that Stella is almost sad to come back home after being with Lisi for a weekend! That, and she's totally wiped out and sleeps for the next couple days (which is great, because you know she had a fun time). I highly recommend hiring Lisi if you need a dog walker or sitter, I wouldn't trust anyone else to take care of my pup!


Jacqueline Albir
Lisi is absolutely the best! She has been dog walking/dogsitting our baby Gumbo for over two years. She knows exactly what to do in all situations. Lisi is caring, trustworthy and reliable. We consider her a family member and are so grateful to have her taking care of Gumbo and in our lives. And oh…have I said the most important thing…? Gumbo adores her!


Robert & Debbie Polishook
Lisi is an exceptionally responsible and caring dog walker/sitter. She is knowledgeable about dogs and she is trustworthy and reliable. Since Lisi has been caring for my puppy, Cookie has become better behaved and happier. I highly recommend Lisi and plan to use her services regularly. She genuinely loves dogs and she takes great pride in her work. I am so glad that I was introduced to her.


Rhonda Avrith Koenekoop
Lisi is great! Cooper, our puppy loves her, and she treats him as if he were her own. She has given him many baths and taken him on even many more walks, and he always comes back so happy. Sometimes we run into Lisi outside when we are walking Cooper, and he goes crazy happy to play with her. If you need someone to care for your puppy, Lisi is it!


Andres Gonzalez Jr.
Lisi is great with my three boys. She is responsible, reliable and experienced. She offers peace of mind when I am away from home and she has a great attitude. I recommend her 100%


Barbara Beltran
What a great dog sitter Lisi is! It is so nice to know that my Aspen is well taken care of when I travel. I never have to worry about his wellbeing with her. What I have to worry about is him wanting to come back home!


Alicia DeMartino
Lisi is extremely trustworthy, flexible and super caring. My little Chihuahua princess just LOVES her (and she does not like many humans?). Lisi sends regular updates on the doggies daily activities and many pictures and videos, which really reassures you when away! I highly recommend this service?


Jacky Dufour-Blaser
Lisi is definitely the dog whisperer . So happy that I finally stopped being a helicopter mom and let my Haley girl spend some vacation time at the five star doggie resort.


Amy Vogel
Lisi is the sweetest! She takes great care of my puppy Remy! He has the best time with her! Highly recommend!❤️


Karen Leitner Lasky
She is very responsible and caring, I have a rescued handicapped dog, and she treats her like it was her own. I can always leave my dog with her and feel that my dog is 100% safe. Highly recommendable!


Holi Bebe
Lisi is amazing! Katkoot my 4 legged bff absolutely loves her and is always so ecstatic to see her. She pampers him like a king! Thank you Lisi!


Hannah Blaser
Lisi is the only person I trust my baby with! I never have to worry…priceless! Thank you Lisi!xo


Amy Fournier
The best care!!! She is amazing and Milo (my dog) loves her.
She has been taking care of Milo for more than 5 years and I don't trust anybody else. He feels that he is at home when with her.


Annamarie Quiroc
Lisi has been looking after Motzi for years and she is the best. Always on time, reliable and Motzi loves sleepovers at her place. If you are looking someone to trust your furry child with, you will not find anyone nicer or better;)


Orsi Kore
I'm always worried when I travel to leave my little boy at home but this time I was so happy to see that he had such a great time with Lisi! She is really professional and loves what she does…. she takes care about all the details …. we love her!! ❤️❤️❤️
Now the only worry we have is that he had too much and won't want to come home!!


Alessandra Cortesi Coaches
Lisi has been my trusted pet sitter/walker for almost 4 years! My baby Pucci loves her. She is only person he gets excited to go stay and have sleepovers with! She makes it a fun adventure and vacation for him and send so many updates and photos I always feel connected even when I'm away from my pet. I would highly recommend her for dog walking and dog sitting. She is simply the best I've ever met. All the dogs love her! Just try you will see, she is a dogs best friend.


Tatiana Maxim
If there is one thing I can say about this young lady is that she is by far the hardest working most dedicated women I have ever met. Her care for animals and everything around her. Is why everyone should be willing to use her to take care of their Dogs. She wont just take your dogs for a walk and be done with them. She will take them for a walk that they will look forward to doing over and over again as if they were her own.


Richard N Wagner Jr.
She loves what she does. Your dog will be in great care. 100% recommended.


Derrick Doty
I recommend Lisi The Dog Walker. She is the best in Miami Beach!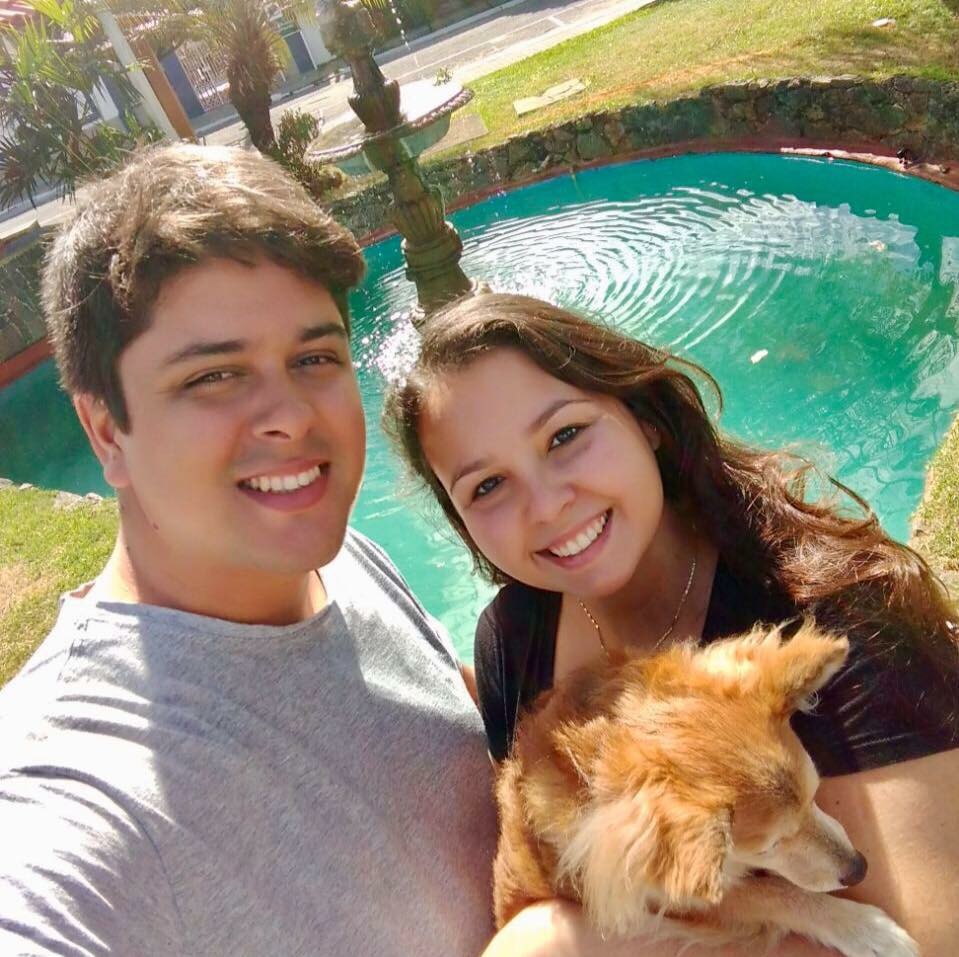 Lauren De Freitas Medeiros